I cannot negate the ego hit that you get from knowing that multiple somebodies from Plenty of Fish or Black People Meet are sending you messages. However, I had some experiences that had me like…. "Maybe online dating is not for me."
SMART, BLACK DUDE
First there was, Smart Black Dude.
He was cute with glasses and a Blerd (which I really dug). There were some signs that he might have been a bit clingy. But I was just trying to be open. Plus I was trying to get my mind off of my ex. And we were going to Skates. Well dinner was cool but all of the sudden when he paid with cash and talked about his fear and disdain for social media sites because he works in the IT industry I was uncomfortable. Not even a Pinterest site?
He suggested a movie afterwards and I was like, "I can do that!" So we found a theatre and decided to go. The conversation got a little darker and before the movie he said that we should just go to my house and wait for the movie to start. All of the sudden the rose that he bought and this romantic dinner reminded me of every 20/20 episode of missing women.
We walked to our separate cars and when I got in the car I decided to cut bait. I had already nixed us going back to my place, but now I was about to kill the movie. Plus, I was kinda tired anyway. When he pulled up behind me he was driving a Prius. I was done. Now if it had been a Camry, I would have been good….but since I hate Prius drivers…I decided to save dude some cash. When I told him that I was just going to go home, he wanted to follow me home. Um no. Then he asked me for a hug. I was so glad to be away from him.
He then started texting me like crazy and calling. When I didn't pick up the phone the next day, he suddenly stopped calling. I was like…. "Thank God."
MIKALE – MICAR
Then there was this cute dude from Sacramento, Mikale.
Single dad, great smile. I thought that Sacramento was far, but he was cute so I was down to chat. When we spoke, he was super well-spoken and charismatic. I was like, "this is what my Sorority sister was talking about. These sites are FULL of great guys!"
Every Time I spoke to him he was always calling me baby and ridiculous pet names that he had no reason to call me. It was too much too soon. I remember asking him what was the story of why he was not with his children's mother. He said, "There isn't really a story." I was like in my mind, "this guy might have anger issues."
He first told me that he worked in a surgery center, then he told me that he sold medical supplies, then he told me that he also sold cars. That's hella jobs…and I guess that is why he was always in the car when he spoke to me-even at night. #LIES
I remember talking to him for over an hour and I asked him "Are you still in the car?" Whenever I would request that he call me when he got home he would always be in the bed…of course via text. The last time that I actually spoke to him I told him about my reservations that he might not be single. He invited me to come and see him any time. He had already invited me to Brunch on Sunday. Right in the middle of decent conversation he got a call, came back a few moments latter in hysteria and suddenly had to go. I looked at a hung up call and sent him a text, "hope everything is ok."
I didn't hear back from him for another 4 days. Then he called kinda crazy. I didn't pick up and I guess he got the message.
NO CAR KEVIN
I took a break for about a week. I was like, these dudes are unstable. Then, I met this dude named Khalil.
He said that he was "Normal and from Fairfield." I was like ok, that sounds basic and cool. I mean how crazy could he be? Aside from being a text only type of person (red flag), he could bearly keep an appointment to call me. By this time I really didn't care.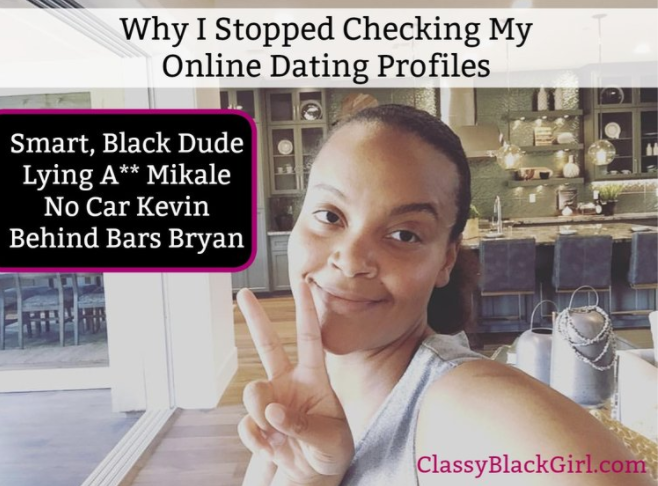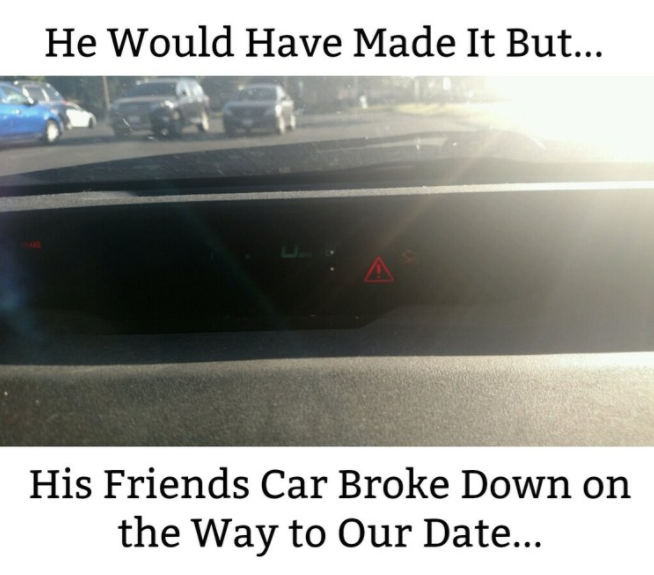 We finally settled on a date to meet really close to my house because I was NOT about to make any efforts. However an hour before we were supposed to meet I did take a shower and put on some lip gloss. I was watching the semi-finals so I didn't even realize how late this fool was. I got a text from him that the car that he was borrowing (yes borrowing) had overheated. Then he text me a picture of the dash. Because I cared.
I took my wig off and sent an Instavideo to my sorority sisters. They laughed, we laughed and this dude still texts me every now and then. I gots to block him.
BEHIND BARS BRYAN
The last dude was the last straw. Bryan.
He was nice, funny, Black and Puerto Rican. Well after chatting back and forth for a short time only over the online app…he shared with me that he was in jail.
I didn't stick around to find out the rest of the details. I had to shut my shit down at that moment. I was done. It wasn't like I wasn't meeting men at social events or out, but I wasn't getting the results that I wanted.
Truthfully, I still had a little ember for my ex so there was no decent man that I was going to really be interested in. I only wrote this as a comedy piece, there are some really cool people online-I was there. But I really rather a man meet me in all of my curvalicious splendor, squeaky voice and expressive mind.
I also wrote this to remind women that the best way to get over a man is to just take some self time and do what makes YOU happy. Also, do NOT try and find love online until you are fully back in love with yourself. Otherwise you will find yourself dating men who don't have your best intentions in mind.
Make Life FUN & Good Luck Dating Ladies & Gents!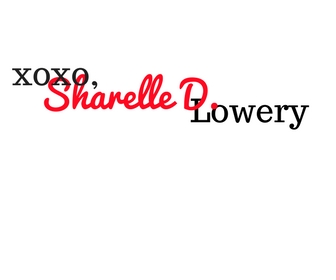 The names have been changed, but the STORIES are EXTRA REAL!!!…have you had any online dating funnies? Please share them in the comments below!!