On my weekly list of Trashbox Television is Love and Hip Hop New York. Last week I saw cast member Rich Dollaz wearing a Kappa Alpha Psi t-shirt and I was thinking-Rich is the Nupes?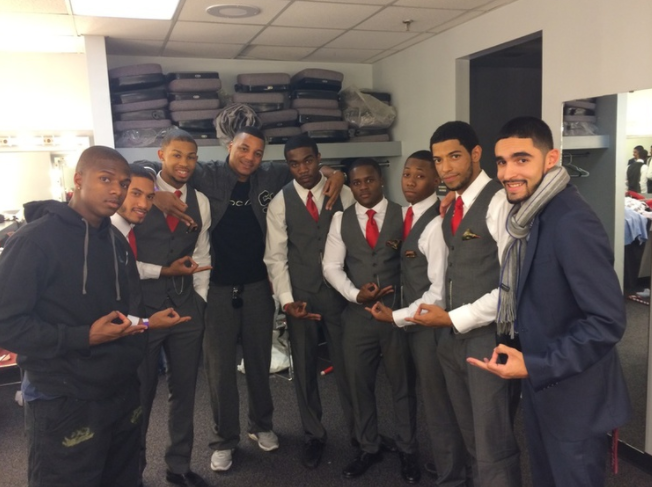 As a member of a Black Greek letter organization… I would never.
Rich Dollas is a Nupe? #lahhny
— Sharelle D. Lowery (@ClassySharelle) November 26, 2013
But I just saw him wearing Nalia AGAIN.
READ>>> CLUTCH THE PEARLS: 16 THINGS THAT BLACK SORORITY GIRLS SHOULD NEVER WEAR IN THEIR NALIA!
DEFERENCE MUCH FOR YOUR LETTERS, RICH DOLLAZ?
Clutch the Pearls…I will not even wear my Delta t-shirt to the gym because I could look a little busted on the treadmill (especially if I am getting a good sweat on) and not be fully representing. I cannot imagine wearing my letters while on a reality television show-period. But especially if I understood that I am edited to look like a fool and a poor businessman. If you are willing to sell out and tap dance for coins, even if that makes you look like a modern day Amos and Andy, that is between you and the man in the mirror. But when you put on your letters your responsibility is not just to yourself but also to the other people who wear those letters.
I imagine that his fraternity brothers would not say anything against him publicly, but I wonder if internally his line brothers are calling him on the carpet??…and not just turning up with him in the club. I know that my Sorors would be more than quick to pull my coat tails-especially my prophytes. Trust me, I have had my coat tails pulled for less.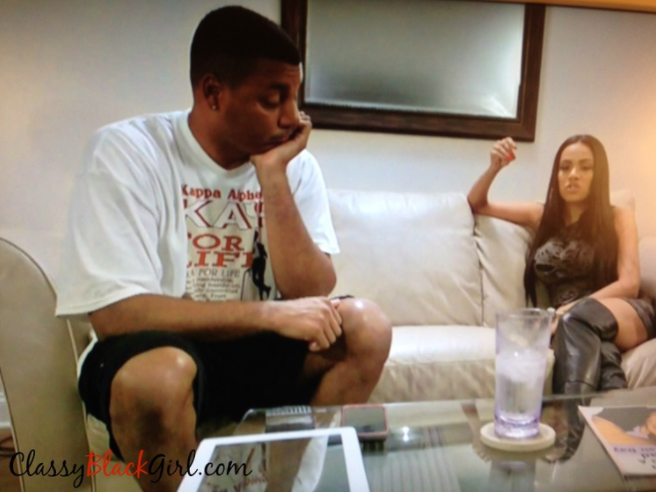 At least K. Michelle doesn't mention her Sorority affiliation because that would be ultimately embarrassing. Oh I bet you didnt even know that K. Michelle graduated from high school…let alone pledged. *side-eye*
READ >>>They Did The Lemon Squeeze on REALITY TV??…Yes they Did!
I love the Nupes, and Rich Dollaz(the Reality TV character) does not seem to embody any of what their Founders envisioned. Not from what the show displays.
With all due respect my readers that are members of Kappa Alpha Psi, what say you? I would love to hear your opinions, thoughts and if you know anybody that called him out about this showcase of his letters while using profanity, doing shady business and just not looking like an upstanding gentleman-period.
Classily Yours…and ducking Bricks,
Sharelle D. Lowery
Delta Sigma Theta Sorority, Inc.
Xi Chi Chapter Spring 1997 #10