Yes. I have been taken to nice dinners, "treated like a lady" and gotten the public forehead kiss. Remember, I am the Nice Girl.
Yes.
I am the queen of "please pick me up," and thank you for opening my door. In fact the last guy that I dated, actually sang the song to me, "Your once, twice, three times a lady." Before he didn't call me back at all.
Yes.
I stopped having sex, thinking that maybe I was just being too damn liberal with the p*ssy and even though it might have been what I wanted to do at that moment, maybe it was hindering my chances to let Mr. Right respect me.
Yes.
I even dated men that weren't Black, thinking that maybe brothers just didnt get ME.
But nope, that wasn't it either.
I am realizing, sitting here in front of my laptop. Crying again, that I just give too much. I give my time, my smiles, my loving spirit and my heart. I give before I should. But I am just sitting here, tired of having to pick myself up for the 41st time from a guy claiming that I am the most wonderful woman in the world and then just walking away.
I just want to know, when do I get anything back?
WHEN DO I GET THE HOURS OF TIME THAT I TOOK HOPING TO LOOK BEAUTIFUL ENOUGH FOR OUR DATE BACK? WHEN DO I GET THE HOURS OF CRYING IN THE SHOWER BACK? WHEN DO I GET THE SIMPLE HONESTY BACK THAT I DESERVE?
I'm not ratchet, mean or demanding. I'm kind, caring and funny. I understand, I don't fuss and I'm just cool. So when does the nice girl get anything back?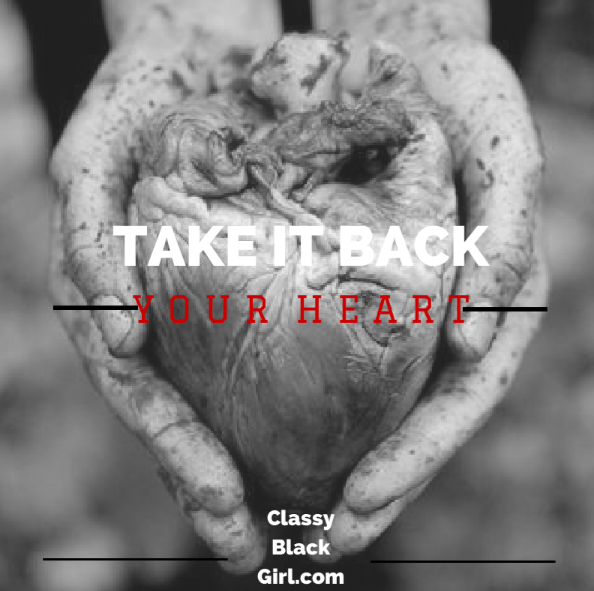 I have asked myself so many times,
"Who do I have to be?"
Why do men even spend time pursuing a woman, spending hours upon hours with her, acting like he likes her and then just walks away? I don't mean after sex. I have been celibate for almost 2 years now. I wish that I could say that I was being a slut and not being one was the magic button to a decent relationship. But that's not it because I actually know women who are free with the sex, who are in relationships-good ones.
I just want to know, besides a broken heart being handed to me, when do I get anything back?
Its Just Me, SDL